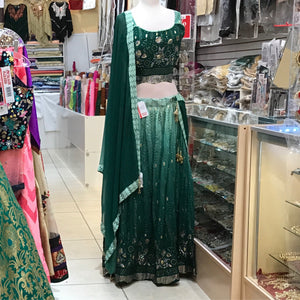 LEHENGA CHOLI SCARF, SIZE 44
LCS900066522
SKU- LCS900066522
LEHENGA CHOLI SCARF, $225.00
TT/84924/10PK
**** This item is on sale! Add To Cart to see discounted price

Available Online & In-store w/ Quick Shipping!

The LEHENGA CHOLI SCARF, SIZE 44 is available online & in our showroom in Decatur, Ga.

Ships Fast From USA


Contact us if the item you are looking for is no longer available. We may be able to make another one for you.

Sherwani Store Atlanta, Sari Store Atlanta, Saree Store Atlanta, Buy Indian clothes online. Choose from thousands of lehenga, kurti, anarkali, sarees, kurta pajamas, Indian necklace sets, sherwani, Indian boys & girls outfits, Pakistani wear, Indian purses, Indian blouses, pagris. Mirage Sarees is the leading provider of Indian & Pakistani clothing in Atlanta.